Top 5 Technology Must-Haves for Your Small Business
4 min read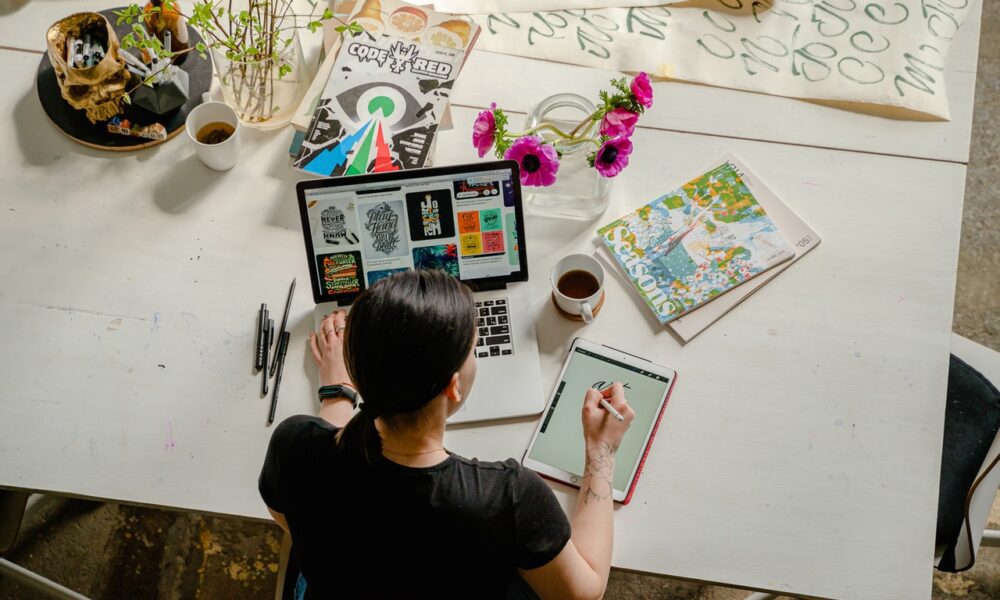 Growing your business requires adapting to emerging technology. No matter what you're trying to achieve with your business, you won't get far without embracing certain technologies.
For example, it's no longer possible to run a successful business without accepting credit cards and/or debit cards. Some industries can make it work when credit card companies deny them a merchant account, but even those businesses would do better by accepting cards.
The technologies businesses need today are a bit more complex than credit cards. Technologies that used to be a luxury have become a requirement to compete in most industries. Are you keeping up with the latest and greatest?
To grow your business with the latest technology, keep your eye on the SmallBiz Technology blog. You'll find plenty of ideas from other business owners that you can incorporate into your own business.
In the meantime, here are the top five technologies that will help your business grow:
1. Automated threat detection
Most businesses can't operate without a company network. However, having a company network makes you susceptible to cyberattacks. It doesn't matter how small your business is – if you store personal or financial data, you're a target.
Automated threat detection is one of the most important security elements every small business needs. There's no way to manually monitor, identify, and thwart today's sophisticated cyberthreats. Having automated threat detection software is like having a private security detail patrolling your network 24/7.
Have you been holding out on cybersecurity software because you don't think you're susceptible? The startling reality is that small businesses aren't immune to cyberattacks. In fact, 43% of all cyberattacks target small businesses because they're the most vulnerable.
Cybercriminals know most small businesses don't have a full IT security department and are most likely to create vulnerabilities from human error. Small businesses are more likely to not install software security patches, leave common software applications out of date, and be careless with login credentials.
In today's world, automating your cybersecurity is a must. The damage from a cyberattack can destroy your small business to the point where you'll never recover.
2. Company-issued devices for employees
Are you part of the BYOD crowd? Your employees probably love using their personal devices for work, but that leaves your business wide open for cyberattacks. A better solution is to buy devices for your employees to use for work. You don't need to buy top of the line laptops, but you do need high-quality devices that function smoothly.
Issuing company devices to employees puts you in control in the following ways:
You can prohibit employees from taking devices home. This prevents unauthorized working off the clock and also protects against theft.
You can make your devices only function when connected to the internet through your company's IP address. This will also prevent employees from using a VPN to get around other restrictions.
You can install cybersecurity software that prevents downloading unauthorized applications without explicit permission.
You can block social media websites.
Get a mix of Apple and Windows OS laptops for your employees and let them choose. While it's important to maintain control over the devices your employees use, they'll do better work using their preferred operating system.
3. Virtualized operating system software
You never know when you'll need to use software on an operating system you don't run. This is mostly a problem for Mac users who need to run a Windows-only application.
You can get a true virtualization application like VMWare, or you can get a lightweight containerized application that won't use as many resources. These lightweight applications are perfect when you only need to run a program or two from a different operating system. One of the most popular non-emulators for Mac is Wine.
4. Automated backup and recovery services
Almost everyone has experienced a hard drive failure at some point. Hard drives don't last forever. They're susceptible to both internal and external damage, and it's only a matter of time before they fail.
Recovering data from a damaged hard drive is possible, but it doesn't always work. That's why you need an automated backup and recovery service.
You can subscribe to backup services for your website through your host, or go with a third-party provider. You can also schedule an employee to perform backups for locally-hosted files, or use an application like Time Machine with a dedicated external hard drive.
Limit the quantity of technology you use, not the quality
There will always be new technology that makes something better, faster, and more secure. The key is to discern necessary applications from the bells and whistles. Limit the number of applications and use only what you need.