Nepalis are avid internet users but lag behind in e-commerce
5 min read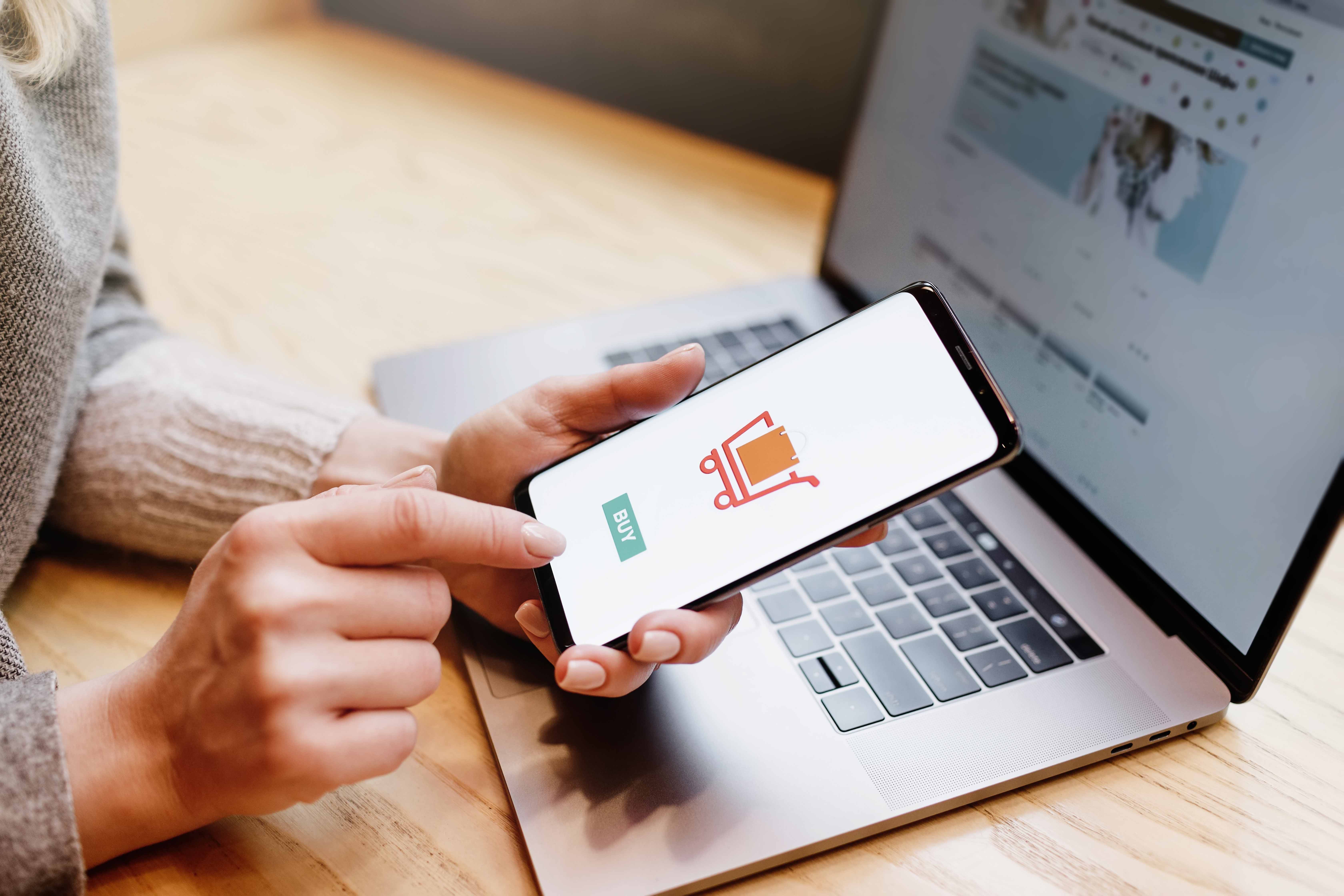 A decade ago, only 10 percent of Nepalis were connected to the internet. Now, almost the entire population has access to the computer network, according to the Nepal Telecommunications Authority. The Himalayan republic may have taken a giant leap forward in terms of online access, but its performance in e-commerce is still very poor.
According to the Connectivity in the Least Developed Countries Status Report 2021, e-commerce is related to a country's level of development, partly explaining the poor performance of the least developed countries (LDCs).
The report said that even among countries with higher internet penetration, awareness of e-commerce platforms is low in LDCs like Nepal.
For instance, less than a third of internet users in Nepal, Bangladesh and Cambodia were aware of e-commerce platforms such as Amazon, Alibaba or eBay.
There are also country differences, with users in Nepal far less aware of different e-commerce platforms than those in the other two countries. This might be influenced by the availability of such services in different countries.
The report said that one challenge that LDCs like Nepal face in e-commerce development is lack of online shops.
"Buyers miss out on the convenience of shopping online, merchants have no online marketplace to sell goods, and lower-skilled people cannot gain employment in delivery services, which can be a route out of poverty," it said.
E-commerce is among the few sectors with the potential to add value, helping these countries to diversify their economies and graduate from the LDCs group.
While the agriculture and service sectors are the largest employers in LDCs in Asia and the Pacific, they offer limited formal employment opportunities, and have not generated high value-added activities, the report said.
According to the report, Meituan, China's largest food delivery company, found that 257,000 of its riders came from poor households in 2019.
Of these, 98 percent had boosted their incomes enough to lift them out of poverty.
Nepal is still at an infant stage. It's lagging behind in tapping the potential that e-commerce offers.
"When we grow, all our partners grow. They are vendors, logistics companies, payment platforms, which ultimately helps in creating employment," said Lino Ahlering, managing director of Daraz, an online marketplace founded in 2012 which operates in five South Asian countries.
"In 2019, we set a goal that by the end of 2022, we would facilitate 100,000 jobs connected to Daraz. Looking at the current trend, we are confident of achieving this target," Ahlering said.
Daraz said that the e-commerce sector had been impacting the economy as it gave businesses an alternative for revenue generation during Covid-19 restrictions. In 2020, for example, 23 percent of the 11.11 (November 11) sales came from small and medium enterprises, the company said.
According to statistics issued by Nepal's central bank, Nepal Rastra Bank, electronic payment transactions increased to Rs753.30 billion in the first two months of the current fiscal year, ended mid-September, as against Rs374.45 billion in the same period in the last fiscal year.
But e-commerce transactions made through "payment cards" dropped to Rs841 million in the first two months of the current fiscal year from Rs1.76 billion in the same period last year.
Transactions made through the wallet system, however, have increased.
In the last two months, transactions made through digital wallets doubled, reaching Rs28.47 billion. It was Rs14.91 billion in the same period in the last fiscal year.
E-commerce boomed in the country during the Covid-19 pandemic in 2020, mainly due to shopping restrictions as people were grounded at home.
Amun Thapa, CEO and founder of Sastodeal, said that the e-commerce sector had been impacting the economy in a big way. "It's creating direct employment and supporting small and medium entrepreneurs."
Thapa said, "We work with thousands of vendors. Vendors who used to make transactions of Rs100,000 to Rs200,000 monthly now have turnovers of Rs500,000-600,000 per month. Vendors too have started giving employment to one or two people in their shops."
Sastodeal has more than 5,000 vendors, of which 60 percent are small and medium entrepreneurs.
The Nepal government initially objected to permitting ride hailing services. But it proved to be a key contributor to generating employment. An estimated 150,000 bike riders are employed by popular ride-hailing service providers Tootle and Pathao.
Daraz made its foray into the Nepali market in 2014 as Kaymu. It was purchased by Chinese e-commerce giant Alibaba in 2018.
It started a single day bumper sales campaign in Nepal as well, like the Chinese online retail giant Alibaba did globally. The 11.11 sale is the biggest shopping day globally.
The campaign is getting popular. Daraz said this year they have the largest variety of 1.1 million products for the one-day sales campaign.
There are amazing price deals and the company is offering 11 bikes as giveaways, it said.
"We have hired about 1,400 people just for the month of November on top of the 700 regular employees. Among them, 1,000 will be mobilised for delivery and rest will look at the operation facility," Alhering said.
"Sales campaigns like 11.11 attract more new buyers with attractive offers they never find in other e-commerce platforms or even in offline markets. So a mega sales campaign like this benefits the economy in general, not only us," he said.
Currently, 12,000 vendors are associated with Daraz, among whom 50 percent are small and medium entrepreneurs.
"As it is difficult to get a loan from banks especially for small and medium entrepreneurs to market their products, e-commerce is the right platform as they can sell their products online and excel themselves," Thapa added. "Online has become an easy way to establish small and medium enterprises," he said.
Sastodeal provides direct employment to around 200 people, and the company has been hiring temporary employees during sales campaigns. It enlisted 600 temporary staff during its Dashain sales event.
Sastodeal organised a Big Sale event during Dashain, and as per Thapa, sales of fast moving consumer goods performed well with a 10-fold jump, followed by furniture, cosmetics and electronics, among others.
The company that sold 3 million grocery items at last year's festival has increased its inventory by 40 million for this year's festival.
"We are doing a sales campaign for Chhath on November 10 for the first time, and we are expecting good sales," Thapa said.
"Almost 85 percent of the payments during the sales campaign this year were made through digital payment mode, up from 40 percent last year," he added.
Banks and financial institutions providing offers on digital payment during the campaign boosted online payments.
Daraz has 17 payment partners that includes banks and e-wallet.
Despite the rapid growth in e-commerce, the online marketplace has not been able to gain the trust of consumers.
According to the Connectivity in the Least Developed Countries Status Report 2021, internationally recognised e-commerce brands can help reduce the trust constraint, but few have invested in the least developed countries.
"This limits options for merchants to sell online, and employment potential in logistics and other e-commerce-related occupations," the report said.
As per the report, there are only four global e-commerce companies with a ground presence in the LDCs—Grab, Daraz, Jumia and Foodpanda.
As per the United Nations Conference on Trade and Development (UNCTAD) business-to-consumer (B2C) e-commerce index 2020, Nepal ranked 113th with 72 percent efficiency which refers to the country performance in relation to its national resources.
The research finding implies that countries cannot be expected to perform better in e-commerce until their productive capability improves, the report said.

https://kathmandupost.com/money/2021/11/08/nepalis-are-avid-internet-users-but-lag-behind-in-e-commerce