Meet the Tech Companies Keeping LA's Music Scene Humming
7 min read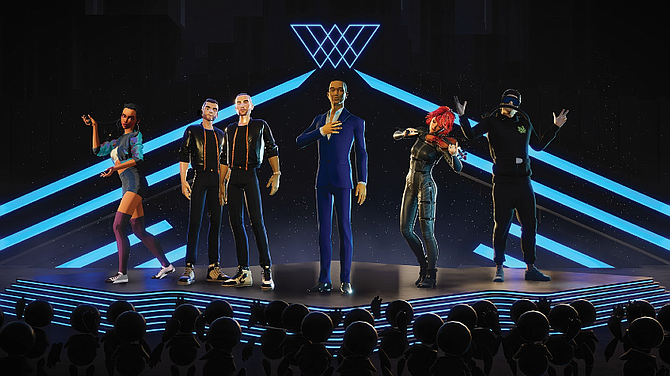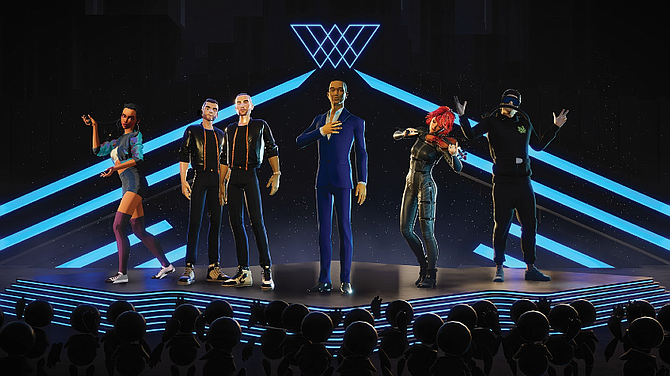 In 1957, Elvis Presley recorded his hit song, "All Shook Up," at Radio Recorders Inc. in Hollywood.

It was one of many hits Radio Recorders helped forge, with producers mixing and mastering the stylings of Billie Holiday, Jimi Hendrix and Louis Armstrong with the studio's then-state-of-the-art music technology: all-tube microphones, sound mixers and amplifiers.

Radio Recorders closed in 1977, but the studio was among those that laid the groundwork for L.A.'s unrivaled music technology industry.

Over the decades, the music industry in Los Angeles has grown to encompass far more than just production. The region's historic presence as a center of creative influence — and its growing technology hub of Silicon Beach — has bred innovation from streaming to performance to publishing. Today, L.A. is the nation's largest hub for the music industry.
 
According to the Nashville Area Chamber of Commerce's 2020 Music Industry Report, L.A. had 1,609 payroll music businesses in 2019, beating out other major music hotspots like Nashville, Tenn.; New York City; and Chicago. Music industry jobs in Los Angeles totaled 19,812 that year, and employment of musicians and singers reached 10,596 in the city in 2020.
 
"In this town, you can't go to the grocery store without tripping over four or five good musicians," said Rick Schmunk, who head's up USC's music technology program. "All of the major labels, the music publishers and other major players in the music industry are all here."
 
L.A. is an attractive destination for musicians and music tech companies alike. Schmunk said companies like Santa Monica-based Apogee Electronics Corp. and Scotts Valley-based Universal Audio Inc., which has offices in Los Angeles, are longtime innovators in the production and recording technologies spaces.
"Historically, L.A. is a recording center," Schmunk said. "There's a long history of music tech companies in this town, starting with companies like Apogee, which is one of the main providers of audio interfaces and other types of hardware."

Now, startups like UnderTone Audio Corp. and Output Inc. are helping carry on that legacy, making audio interfaces, recording software and high-quality speakers that allow musicians to record from anywhere, including outside the studio.
New rights
Tech companies are even moving into the rights and publishing space, with companies like Songtradr Inc. and Pex helping independent artists properly credit and gain the rights to their music more easily.

 
Typically, artists will work with music publishers and labels to put out and sell their music in exchange for a large cut of the profit, said Brian Malouf, assistant professor at USC and a former artists and repertoire executive at Walt Disney Co., Columbia Records and RCA Records.
 
Rather than working with a label, these newer music rights platforms are allowing musicians to distribute, license and sell their music on their own by giving them control over the rights to their songs.

"Now, people are freely able to distribute recordings of their songs," Malouf said. "It's even more open to the do-it-yourselfer, the hobbyist musician and professionals alike."

Though musicians were still able to record and publish music in the past year and a half, the live entertainment industry was crushed amid the pandemic. According to a report released in December by concert trade publication Pollstar, the live events industry lost $30 billion globally in 2020.
 
Virtual and livestreamed concert experiences were the industry's saving grace, Schmunk said.
Local livestream event companies like WaveXR Inc. flourished, and even Live Nation Entertainment Inc., the biggest live music promoter in the world, invested in virtual concerts with its acquisition of livestream concert platform Veeps in January.
Streaming gains
The biggest segment of music technology, however, is streaming.
According to the International Federation of the Phonographic Industry, streaming made up 62% of global recorded music revenues in 2020 at $13.4 billion of the total $21.6 billion. In 2015, it was worth $2.8 billion, or 19.3%, of total recorded music revenues of $14.5 billion.

 
Streaming giants like Spotify and Apple Music, which both have offices in Los Angeles, have dominated the space. But L.A.-based streaming companies like LiveXLive Corp. and Quit Mumbling Inc. are also reaping the benefits of the rapidly growing streaming market.
 
LiveXLive has 1.1 million paid streaming subscribers as of June, up 25% from 877,000 the year before. Since the start of 2020, the company has logged nearly 4 billion streams on its platform.
 
"There's just a huge opportunity for so many (companies) to be involved in streaming," Rob Ellin, LiveXLive's founder and chief executive, said.
Songtradr Inc.
HEADQUARTERS: Santa Monica
FOUNDED: 2015
BUSINESS: Music licensing marketplace
CEO: Paul Wiltshire
EMPLOYEES: 320
FUNDING TO DATE: More than $100 million
LINER NOTES: Songtradr licenses music for advertising agencies, films, TV, video and mobile games, and more. The platform works with buyers in those spaces as well as artists and creators looking to license their work, and its clients include record labels such as Cleopatra Records Inc., which owns songs by Jimmy Page and Bob Marley. "Brands are hugely interested in the power of music to help grow their businesses, but the music marketplace is extremely complex and fragmented. We are aiming to make that easier and more results-focused," said Mike Tunnicliffe, executive vice president of brand solutions. As of 2019, Songtradr was being used by 400,000 artists in approximately 190 countries. It completed a $50 million Series D funding round in June, bringing total funding to date to more than $100 million. 
WaveXR Inc.
HEADQUARTERS: Palms
FOUNDED: 2016
BUSINESS: Virtual concert platform
CEO: Adam Arrigo
EMPLOYEES: 30
FUNDING TO DATE: $42.5 million
LINER NOTES: Using WaveXR, musicians create lifelike avatars of themselves that can perform their songs on a virtual stage. The company combines live music, gaming and broadcast technology to cast the shows on social networking sites and gaming platforms such as YouTube and Twitter. In 2020, WaveXR partnered with TikTok on a live, virtual show featuring a performance by The Weeknd; according to the company, the event attracted 3 million viewers. It's one of more than 50 concerts hosted by WaveXR. These performances are rendered in real time with artists wearing performance capture suits and face tracking technology to generate their likeness in a virtual environment.
Pexeso Inc.
HEADQUARTERS: Wilmington
FOUNDED: 2014
BUSINESS: Internet music licensing technology
CEO: Rasty Turek
EMPLOYEES: 45
FUNDING TO DATE: $57 million
LINER NOTES: Pex, which TechCrunch has likened to an independent YouTube Content ID, has developed technology that identifies the illegal use of copyrighted songs shared on social media. The company claims it can find "snippets as short as one second across dozens of platforms" and can scan more than 10,000 hours of content a minute. It works with four types of clients: content platforms, rightsholders, creators and law enforcement agencies. Its products include a registry of "millions of pieces" of copyrighted content, such as sound recordings and videos, and a marketplace that can plug directly into platforms to scan for copyrighted content. Its free-to-use Attribution Engine generates money by facilitating licensing transactions. In February, Pex closed a $57 million funding round with participation from Shenzen, China-based Tencent and Baltimore, Md.-based NextGen Ventures Partners.
Moment House Inc.
HEADQUARTERS: Los Angeles
FOUNDED: 2019
BUSINESS: Social media platform for live events
CEO: Arjun Mehta
EMPLOYEES: 55
FUNDING TO DATE: $13.5 million
LINER NOTES: Founded in 2019, Moment House was launched out of the Jimmy Iovine and Andre "Dr. Dre" Young Academy for Innovation at USC as a livestreaming platform for pay-per-view events. Its staple is musical performances, but the company aims to expand into other areas, including comedy. The platform builds exclusivity by not saving recordings of streams, and it limits ticket quantities. Its tools include small breakout chatrooms for event attendees and point-of-sale integrations for artists to sell merchandise. Co-founder and Chief Executive Arjun Mehta said Moment House "empowers creators to deliver special live experiences to their worldwide communities digitally." The company has attracted investors such as Halsey and Kaytranada, who also used Moment House for performances.
LiveXLive Media Inc.
HEADQUARTERS: Beverly Hills
FOUNDED: 2015
BUSINESS: Music and live video streaming platform
CEO: Robert Ellin
EMPLOYEES: 270
REVENUE: $38.8 million (Q1 Fiscal 2022)
LINER NOTES: LiveXLive is a subscription-based, live entertainment platform that produces and distributes original content, exclusives, industry interviews and livestreams from artists. Its content also includes livestreamed experiences from major music festivals, including EDC Las Vegas. Its subsidiaries include Slacker Radio, React Presents and PodcastOne. It also partners with the Associated Press to disseminate hourly news updates during music streams. The Nasdaq-traded company is embarking on a rebranding effort this month that will change its name to LiveOne Inc. and expand its reach within sports, esports, social media, lifestyle, podcasting, merchandise, publishing and technology. It plans to spin out its existing pay-per-view business as a separate public company. The new name will "further pull together our flywheel business model and collectively become synonymous with our mission to be the 'one' leading, end-to-end talent-first platform creating, producing, monetizing, marketing, and distributing premium audio and video content across all genres and distribution outlets," said Chief Executive Robert Ellin.
Output Inc.
HEADQUARTERS: Chinatown
FOUNDED: 2012
BUSINESS: Music software and gear
CEO: Gregg Lehrman
EMPLOYEES: 85
FUNDING TO DATE: $45 million
LINER NOTES: Founded in 2013, Output designs and sells music production software and gear for producers, songwriters and composers. The company's flagship software, called Arcade, is a virtual instrument synthesizer with a built-in sampler that allows users to manipulate their own sounds and loops. Since 2018, Arcade has logged more than 420,000 users in 167 countries, according to the company. In October, the company closed a $45 million Series A funding round led by Summit Partners. "Technology democratized the creation process for video and photos," Gregg Lehrman, Output's founder and chief executive, said in a statement announcing the raise. "It makes sense that technology adoption would transition to music-making." Some of Output's major clients include Kendrick Lamar, Justin Timberlake, Rihanna, Imagine Dragons, Coldplay and Drake.
For reprint and licensing requests for this article, CLICK HERE.

https://labusinessjournal.com/news/2021/sep/27/music-technology-companies-los-angeles/