5 Ways to Do Your Best E-Commerce Business This Peak Shopping Season
3 min read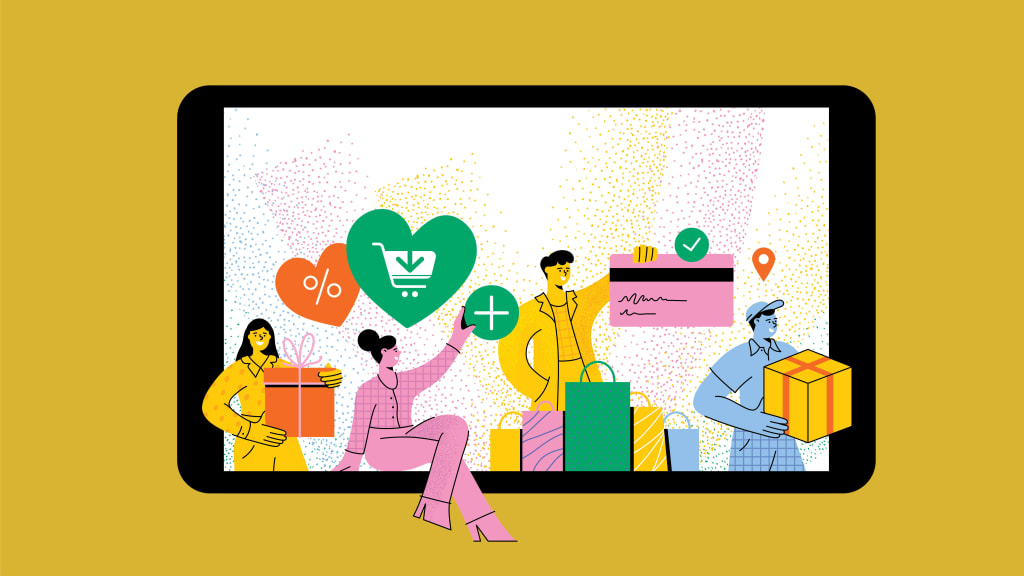 As the holiday season nears, people are excited to welcome traditional retail back into their shopping routine, but Covid-19 has also undoubtedly changed how they discover, shop for, and purchase products. With this shift, brands and retailers with e-commerce operations have to figure out how to adapt and scale to optimize sales potential, especially during the peak shopping season.
While the fact that we're still battling this pandemic isn't great, the good news is that we've learned a lot of valuable e-commerce operations lessons in the last year or so that can be applied to the 2021 holiday season.
Extend the season
According to a 2020 Facebook survey, nearly half of respondents started holiday shopping before and instead of Black Friday, especially online, ultimately leading to an astounding 47 percent increase in e-commerce sales during the traditional holiday season. Even with in-store shopping in the mix this year, e-commerce will continue to grow; Deloitte projects e-commerce sales will grow by 11 to 15 percent, year-over-year, during the 2021-2022 holiday season.
To optimize this potential, just like last year, brands need to start communicating about holiday promotions, incentives, deadlines and other messaging in October–at the latest.
Forecast. Forecast. Forecast.
The key to scaling business is proper inventory forecasting (also known as demand planning), but your capabilities are only as good as your analytics allow. The formula for accurate forecasting is simple in concept, but with so many moving parts–SKUs, sales channels, storage facilities, etc.–it becomes quite unmanageable without accuracy-drive, real-time analytics.
While there aren't any crystal balls to show you what the holidays have in store for your sales, there is some pretty sophisticated software available to support your forecasting needs.
Keep inventory in check
It can be tempting to over-order inventory in preparation for peak season, but at the end of the day, inventory is money. You paid for your inventory, and when you sell it, that money comes back to you. But if you overcommit, not only will you be out for the cost of what you paid, but you may also get stuck paying to store the excess, potentially occupying space that could be used for faster-moving SKUs.
ABC (Always Be Communicating)
Communicating early and often with your vendors is the best way to avoid surprises, mistakes, or any other hiccups that can–and will–arise. Now is the time to secure assurances from vendors and fulfillment partners that they can handle your inbound products, which requires you, as the brand, to provide realistic estimates of sales, inbound orders, and storage needs. After all, you don't want your products left in a truck somewhere, useless, while online orders pile up.
Optimize for omnichannel
Since the beginning of the pandemic, omnichannel consumption in the U.S. spiked 50 percent during 2020, with nearly half of all consumer goods purchased online, according to Nielsen Connect's Omnichannel Shopping Fundamentals survey.
The reality is that retail is a hybrid of physical and digital commerce. People expect to be able to access product information where and when they want it. That puts the onus on brands to create a totally seamless, consistent experience for shoppers across all channels inclusive of inventory availability, pricing, support, and anything else that's part of the shopping journey.
To avoid the two major inventory pitfalls–overselling and underselling–you must put programs and checkpoints in place to ensure inventory is accurately allocated to each channel and location, respectively. Whether you manage fulfillment operations in-house or work with a 3PL, you should be using Warehouse Management System (WMS) software for end-to-end visibility into inventory.
Early, consistent communication, proper inventory planning, and cohesive channel management collectively generate a domino effect. What follows are optimal service levels, complete and on-time deliveries, happy customers, business growth, and, ultimately, increased revenue.
https://www.inc.com/maria-haggerty/5-ways-to-do-your-best-e-commerce-business-this-peak-shopping-season.html